Golf Lessons & Professional Staff
Marvol Barnard, PGA, LPGA, Director of Instruction
Marvol is the 2016 LPGA National Teacher of the Year, and a two time winner of the PGA Southwest Section's Player Development Award.  She has been named to the LPGA and Golf Digest 50 Best Women Teachers list, and was awarded the 2013 Nancy Lopez Golf Achievement Award for her achievements in the golf industry.  She holds advanced PGA certifications in Player Development and Teaching, and is an Aimpoint Express certified instructor.  Marvol's website: www.MarvolBarnardGolf.com.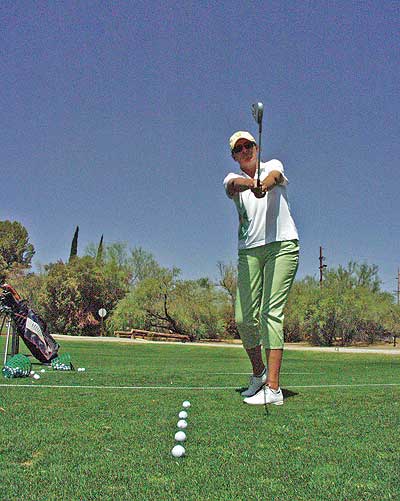 Pricing
30 minute Private Lesson – $60
1 hour Private Lesson (includes video analysis) – $120
2 person semi-private: $55 per person (40 minutes)
One hour group lesson: $40 pp (4 person minimum)
My Golf Coach Program: $295 pp. (includes playing lessons)
PlaySmartGolf: $125 pp. (on course group sessions)  
Contact
Contact Marvol at 591-1475 for lesson scheduling.