Over Par Lounge
Home of Green Valley's Best Bloody Mary!
Breakfast Selections:
Ham, Egg & Cheese on English Muffin Breakfast Sandwich
Ham or Sausage Breakfast Burrito
Donut
Fruit of the Day – Banana, Apple, or Orange
Nature's Best Granola bar
Kind Bars
Lunch Selections:
Ham or Turkey SandwichAll Beef Hot dogs
Bratwurst
Bag of Chips
All Beef Hot Dog, Chips & Soda or Draft Beer
Brat, Chips & Soda or Bud Light Draft
Non-Alcohol Beverages:
Coffee small or large
Hot cocoa
OJ, Apple, or Cranberry juices
Sodas small or large
Draft Beers:
Bud Light by the glass or pitcher
Dos Equis Amber & Lager, Blue Moon, Firestone 805 IPA, Thunder Canyon IPA, Barrio Blonde, & Sierra Nevada Celebration by the glass or pitcher
Over Par Lounge has a large selection of beers by the can (both domestic & import)
Cans of beer 12 oz. or 16 oz.
Hand Made Bloody Mary
Margaritas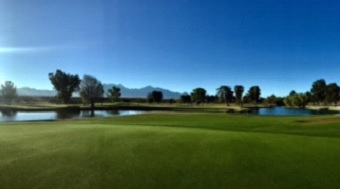 Wine by the Glass:
WoodBridge Pinot Grigio  White Zin   Merlot
Red Diamond Chardonnay
Vista Point Cabernet Sauvignon
Chateau Ste Michelle Riesling
Mixed Drinks
Well and Call Drinks
Jim Beam – Seagrams – Canadian Club – Pie Hole – Windsor – Black Velvet
Premium Drinks
Southern Comfort – Hornitos – Hot Stuff – Absolute – Johnny Walker Red – Pinnacle
Bacardi – Malibu – Captain Morgan – Jack Daniels – Presidante
Top Shelf Drinks
Titos – Stolies – Jameson – Bushmills – Grey Goose – Tangueray – Bombay
Crown Royal – Makers Mark – Johnny Walker Black – Patron – Hornitos Black Barrel